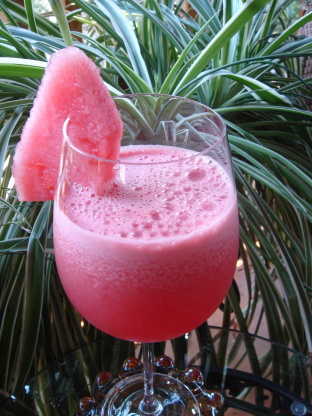 Preparation time includes freezing the water melon chunks

Just delicious! This is so refreshing. I doubled the recipe and put it into the blender in batches. I added 2 packets artifical sweetner. It was so easy and quick, perfect on a hot day! Beats the heck out of those heavy drinks you buy! Thanks for sharing!
Directions
Place watermelon into freezer; freeze until firm Put watermelon and lime juice in a blender process until smooth.
With blender on, add ice cubes, 1 at a time; process until smooth.
Add soda whirl a few seconds to blend.
Serve immediately.