loof751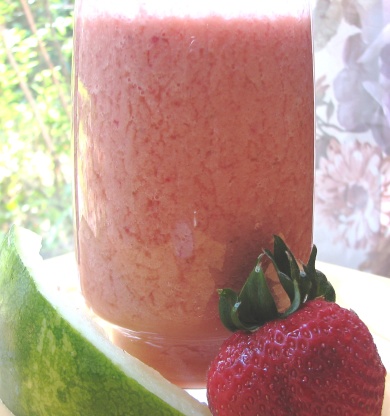 From a smoothie cookbook... yummy, summer drink! I'm sure you won't be disappointed.

Yummy! Sweet, but not overly so. I tasted the mix before adding the watermelon, and that was tasty also. So for future reference: 2 smoothies in 1 recipe!
Combine all ingredients in a blender, and puree until smooth. Serve immediately.