DanaPNY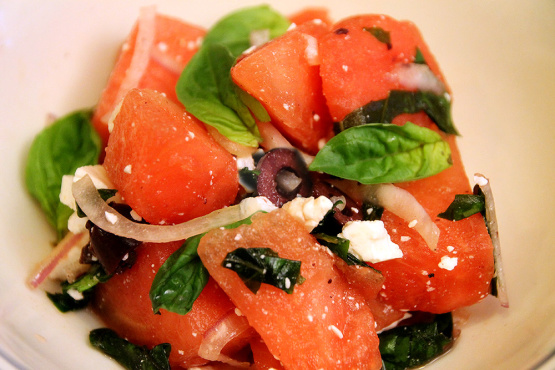 From Tyler Florence. A nice, quick, refreshing salad.

We just love this salad. And I have made this a lot last summer. I made this the other night for my DB and my much loved Sister-in-law, there 2 Girl (6 & 10) and my Dh and DD (10). I had no basil so I went to my garden to pick some Italian parsley. I gave it a good wash (so I though lol) and pop it into the salad. Unknow to me a ladybug did not wash off. My SIL had 3 helpings of this salad and asked for the recipe she loved it so much. At the end of the meal she found stuck inbetween her teeth a wing of the poor ladybird. OMG I am glad that she could see the funny side of it (because we could) 'o' as long as you are not the ladybird. But in saying this I will still make this, with out the ladybird (we hope). Now the girls have renamed this to Ladybird Salad. Thank you for the recipe and to the poor ladybird thank you for a very good lough. Jan Aka the ladybird killer
Combine all ingredients and store in a covered container.