Boomette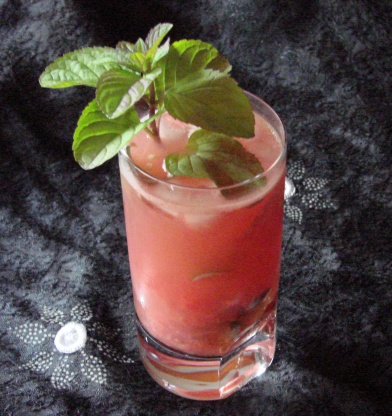 I just bought this amazing book entitled MIX SHAKE STIR. After reading through it last night I had to try one of these cocktails ASAP! It includes recipes from several of New York's finest restaurants. Stay tuned, as I know I'll be posting many of these in weeks to come! The author suggests to spruce up this drink by adding a watermelon wedge briefly seared on a hot grill.

Loved this recipe! I added a little extra simple syrup, a watermelon stick, and it was amazing! It is now our go to summer drink for 2015! Thank you for this!
Fill a double rocks glass with ice. Muddle the watermelon and mint leaves in a cocktail shaker. Add ice and the lime juice, simple syrup, and rum and shake vigorously. Strain into the glass filled with ice and top with soda water. Garnish with mint sprigs and serve.