jenne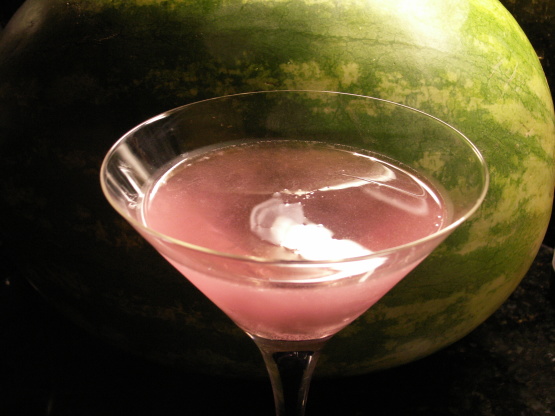 Yum! Who wants to do the Watermelon Crawl with me?

This was a nice drink, but strong. Probably unfair, but have had watermelon martinis out and this one was different. Not in a bad way, just not what I expected. Definitely not a sweet drink. In all fairness, did not have watermelon either.
5

ounces vodka, best quality

1

ounce watermelon schnapps, Pucker, more if you want it sweeter

2

pieces watermelon
sugar, for rimming
Pour vodka and schnapps into a shaker 1/2 full of cracked ice and shake til your hands get cold. Let rest for a full minute.
Moisten two martini glasses with a piece of watermelon and dip in sugar to coat rim. Toss the watermelon into the glass.
Strain cocktail into each glass and serve.