PaulaG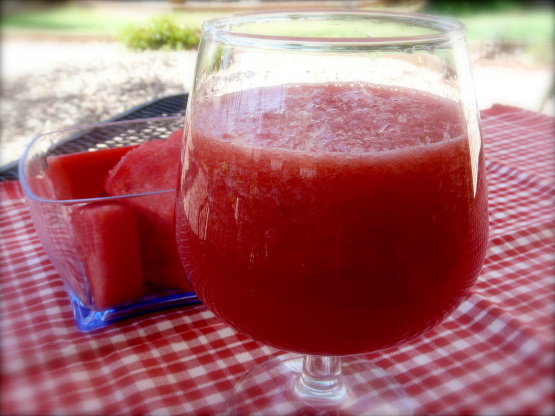 This is a refreshing, tasty & healthy way to begin your day or anytime but it is most healthy consumed on an empty stomach. Watermelon is thought to have originated in southern Africa, where it is found growing wild, resulting in sweet, bland and bitter varieties of which the sweet is to be used here.

A great way to have watermelon! Much enjoyed, no water needed. Thanks!
1

seedless sweet baby watermelon, refrigerated until used, to be cold
water, to blend (if needed, I use spring water)
Cut up the seedless sweet baby water melon into chunks and place them in your blender add in enough water to get them to blend and do so until smooth.
Enjoy!