Watermelon-Cucumber Margaritas
gailanng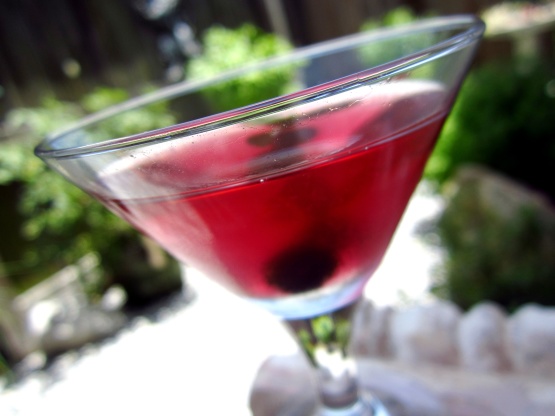 Very refreshing summer drink. Also yummy as a Mojito (sub Rum for the tequila) or non-alcoholic (sub club soda for alcohol). I'm not sure where I found this recipe, maybe Gourmet or Bon Appetit.

OMG! I saw this exact recipe on epicurious's website, and tried it. It is DELICIOUS - only I'd warn folks to go ahead and prep ingredients for double or triple the recipe, 'cuz they'll wish they had when they try the first two! Light, refreshing, LOVELY for the summertime. Thanks for posting -- I was just about to do that myself!
Place first three ingredients in a medium bowl. Press firmly on solids with a muddler or the back of wooden spoon until mashed.
Mix in tequila, lime juice, Simple Syrup, and Cointreau, then 1 cup ice.
Stir to blend well.
Divide remaining ice between two tall glasses.
Strain Margarita mixture into glasses.
Garnish with watermelon skewers and mint sprigs.
Note: To make your own Simple Syrup, stir together one cup sugar and one cup water in a saucepan over medium heat. Bring to a boil, then reduce heat and simmer about three minutes, until sugar is dissolved. Cool before using.