Watermelon Berry Zinger!!!!
PaulaG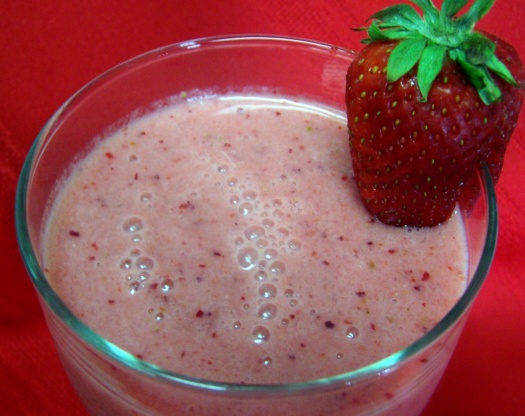 Enliven your taste buds with this cool and refreshing drink. A great dessert. You can sub the sherbert for ice cream. You can use coconut milk instead of rum if your are not into booze.

I scaled this down to 2 delicious servings for my DH and myself and also subbed strawberries for the raspberries (none available). This was a super tropical treat, and the Malibu Rum gave it a nice edge.
Place watermelon, berries, lemon juice, sherbet,rum, and ice in a blender.
Blend until smooth.
Pour into glasses garnished with a watermelon wedges.