Acerast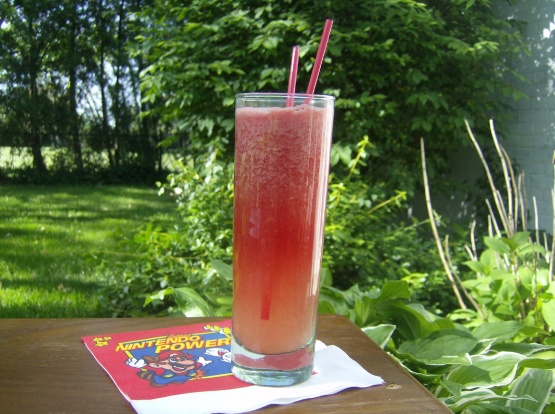 This refreshing drink is served by roadside vendors all over Mexico. Not too much fruit, not too much sugar, just a beautiful way to quench your thirst on a summer day. From 'EatingWell.com' and posted for ZWT5. NOTE: Prep time DOES NOT include 4 hour chill time.

I really liked this! Refreshing and not overly sweet and the lime wasn't too tart. Thanks for sharing the recipe.
Combine half the watermelon, half the water and half the sugar in a blender; puree.
Pour through a coarse strainer into a large container.
Repeat with the remaining watermelon, water and sugar.
Stir in lime juice.
Refrigerate until well chilled, about 4 hours.
To serve, stir in club soda (or seltzer) and garnish with lime.
MAKE AHEAD TIP: Prepare through Step 1, cover and refrigerate for up to 2 days.