BarbryT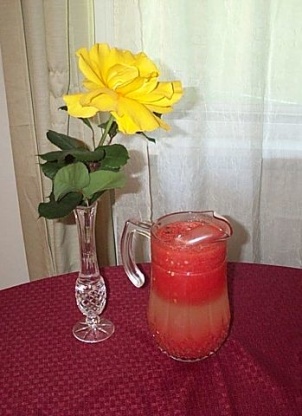 This is the Runner-Up recipe for 1992 in the San Francisco Chronicle, by Jacqueline Higuera McMahan.

This was very nice and very refreshing. My kids LOVED it but I found it a bit too sweet and would probably add only one tablespoon of sugar next time. A much healthier alternative to cordial or long-life packaged fruit juice.
Puree half of the fruit in a blender with 1 cup of the water.
Pour into a clear pitcher.
Add the remaining fruit and water to the blender, along with the sugar and lime juice; puree.
Combine with the juice in the pitcher.
Stir in the reserved seeds.
Refrigerate until chilled.
Serve over ice in clear glasses; garnish with lime.