Very old cookie recipe. Made a few of these in my time!! Soooo goood!!
Directions
Cream butter, brown sugar, and egg.
Stir together baking soda and water.
Add to creamed mixture.
Add flour and mix well.
Shape into walnut sized balls.
Place on greased cookie sheets.
Flatten with fork.
Sprinkle with sugar.
Bake at 325F degrees for 15 minutes.
Reviews
Most Helpful
For anyone who read my comments on these need to know there obviously is no peanut butter in these cookies. They are, however, very, very good. (I got mixed up with another recipe; senior moment, sorry!) I intend to make them again and again.
I bookmarked this recipe a long time ago and am just now getting down to making them. I am eating one of these delicious cookies as I write. They are lovely, with a rich old fashioned flavour that makes me think of grandmothers, calico aprons, porch swings and lazy hound dogs. They turned out perfect! I sprinkled them with demerara sugar before baking. I will be making these often. Thanks for a great recipe.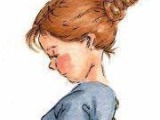 really good, really easy! cant get mine to form into balls either, but meh, they still taste great, and my husband makes me bake these once a week =D. ty for a simple snack to put in his lunchbox.