Rita1652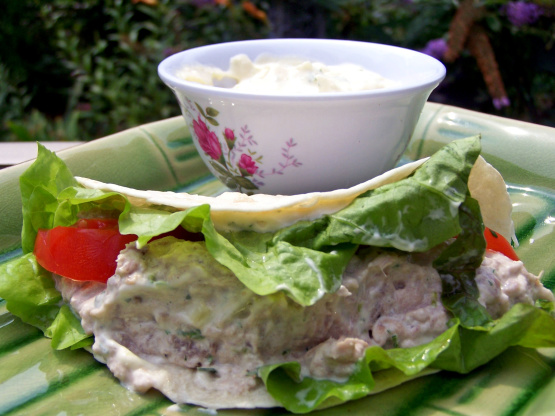 Make this on a bed of greens, tuna on crackers, in a wrap or on your favorite bread! Asian Flair! A great recipe to use leftover Grilled Tuna "beeriyaki Grilled Tuna "beeriyaki" but do use any of your favorite grilled tuna recipes. Used Wasabi Herbed Mayonnaise.

So flavorful...this one's a keeper. Thanks for sharing!
Mix dressing together add scallions.
Flake tuna steaks adding 2 tablespoons or more if the tuna is not cooked rare.
Save remaining for dipping into grilled shrimp or veggies!
Place on a wrap with lettuce and tomato or which ever way you`d enjoy it.