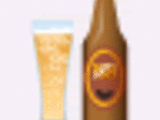 I got this little recipe from the comments section of Wasabi Salmon Cakes (amazing salmon cakes!). Chef Mrs Rev suggests it and it's FANTASTIC! Thanks so much! Note: I use low-fat mayo and it's perfect.
Directions
Combine ingredients.
Most Helpful
Loved this on Recipe #63831 with coleslaw. Will make this one all the time. Loved it.