Sara 76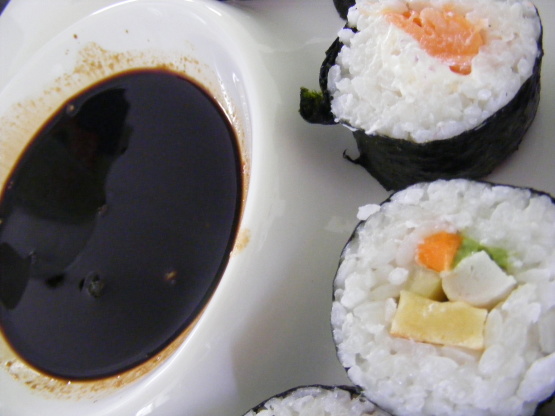 This is a simple but delicious dipping sauce for sushi, rice paper rolls, and spring rolls!

As per longleggedfly I used her measurement for smaller quantitiy and brushed my rice that was spread on the nori. Also used as a dipping sauce
Combine ingrediesnts, whisking with a fork, and use as a dipping sauce!