IngridH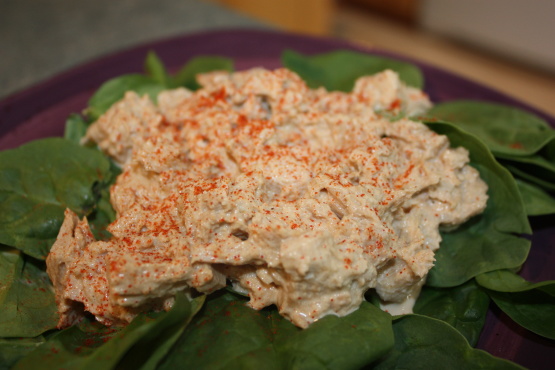 This recipe is easy to make and tastes great. I made it up last night while in a hurry, and had a taste for some wasabi. My family loved it.

I really liked this, but with one serious correction. There is WAY too much soy sauce. I cut it in half, and still had a lot of liquid left in the bottom of the bowl. Other than that, I really enjoyed the mix of flavors. The wasabi was a nice addition, giving a bit of a bite without being in-your-face hot. Instead of serving on bread, I decided to serve on a bed of baby spinach; which was a very nice compliment to the salad. I think that next time, I'd add something green to the mix- green onions, chives, fresh parsley; depending on what was available. This is a great way to use canned tuna, I'd imagine that chicken would be equally good.
Mix all ingredients in a bowl using a fork.
Be sure you know how hot your particular brand of wasabi is, so you put enough!
Serve open faced on toast, or better yet, a toasted everything bagel.
This would also be good with canned turkey or tuna.
I recommend the low sodium soy because the canned chicken is already very salty.