Warm Spinach Salad With Apples, Bacon, and Cranberries
Nimz1466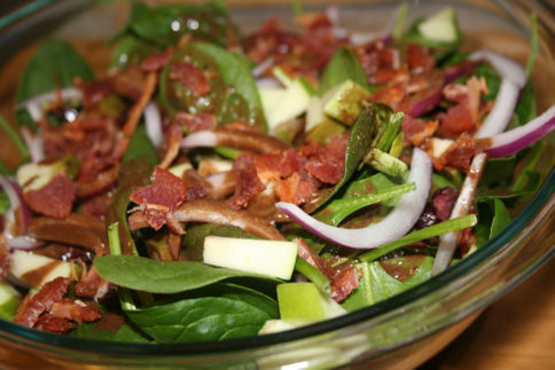 Wilt the spinach by tossing the salad while the dressing is still hot. From Cooking Light, November 2006.
Combine first 4 ingredients in a large bowl; toss well.
Combine vinegar, sugar, juice, mustard, salt, and pepper in a small saucepan. Bring to a boil over medium heat; cook 1 minute.
Remove from heat, and stir in sour cream. Drizzle warm dressing over spinach mixture; toss well.
Sprinkle with bacon; serve immediately.