Warm Spinach, Fig, and Prosciutto Salad with Honey Balsamic Vina
Prep 15 mins
Cook 10 mins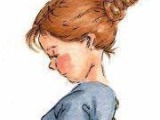 This dish was created to combine two of the foods I enjoy most, leafy greens and figs.
Directions
Clean and rinse the spinach leaves and keep them in the fridge until ready to use.
In a medium saute pan over medium high heat, add the olive oil, shallots and garlic.
Cook, stirring, 45 seconds.
Add the red onion and cook, stirring, one minute longer.
Add the proscuitto and toss just until hot.
Add the honey, bring to a boil, reduce heat and simmer for 2 minutes.
Add the chicken stock and vinegar to the pan to deglaze, scraping up any flavorful bits stuck to the bottom of the pan.
Bring to a boil, reduce the heat and simmer until the luquids are reduced by one quarter, about 5 minutes.
Remove the pan from the heat, drizzle in the extra virgin olive oil, add the sliced figs and salt and pepper to taste, and stir.
Distribute the spinache leaves among the serving places.
Spoon some of the warm ham and fig vinaigrette over each serving.
Most Helpful
This recipe is awesome. I did make substitutions based on what I had available, and it was still amazing so I can't wait to try it once I can find fresh figs!<br/><br/>I didn't have chicken stock, so I used 1/4 cup and a bit of water. I halved the honey. No figs, so I used six dried organic apricots, and pecans instead of the walnuts. I doubled the prosciutto, since I love it. I put several dollops of goat cheese on top once I'd tossed the hot dressing with the spinach, then sprinkled the pecans on top. So good.
Absolutely wonderful, if I could give more than five stars I would. The dressing is so very good!Perfectly balanced flavours, and a great eye-catching dish. I changed one thing...and that is I left my figs out of the dressing and just quartered them and poured the dressing over. The figs were very ripe and I was worried that they would disappear in the vinaigrette. This is a recipe I would love to make for a dinner party. Thanks MarieAlice for brightening up our day with a delicious meal!