Rita1652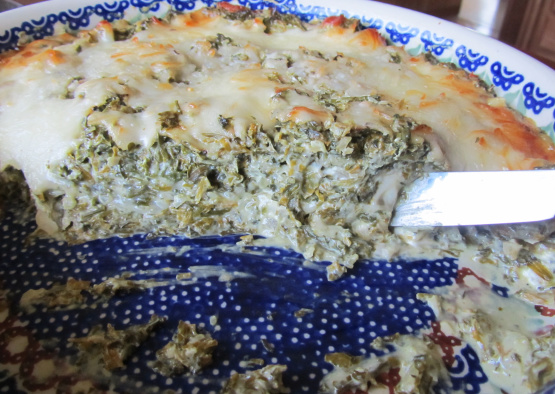 adapted from Martha Stewart. no mayo here!
Preheat oven to 425 degrees. In a large pot, heat oil over medium. Add onion and garlic; cook until lightly browned, 5 to 8 minutes.
Add spinach in two additions, letting the first batch wilt before adding the next; cook until completely wilted, 5 to 8 minutes. Transfer to a colander; drain, pressing to release all excess liquid.
In the same pot, warm milk over high heat. Whisk in cream cheese until melted, about 3 minutes. Add spinach, Worcestershire sauce, hot sauce, and 1/2 cup mozzarella; stir to combine. Season with salt and pepper to taste (I use a generous amount!). Pour into a lightly oiled 1 1/2-quart shallow baking dish; sprinkle with remaining 1/2 cup mozzarella.
Bake until bubbly and golden brown, 20 to 25 minutes. Serve hot with bread.