Warm Skillet Cinnamon Apples
Anonymous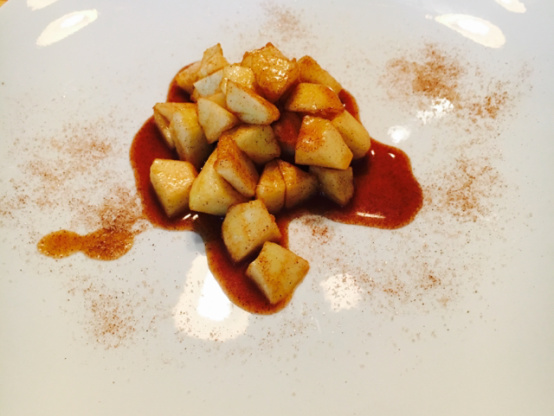 A quick dessert to serve for family and company that is a healthy alternative to a baked pie or crisp. If you want to make it a bit "less healthy" serve topped with vanilla ice cream or whipped topping. :-)

I've needed a recipe like this for a long time. Love it, and my picky kids raved about it.
Peel/core apples and cut into thick slices.
Toss together the apples, brown sugar, cinnamon and nutmeg either in a bowl or put in a zippered plastic bag and shake until coated.
Cook apple mixture, 2 tbls. of water and 1 tbls. of butter in a medium sized saucepan over medium heat, stirring occasionally.
Cook for 8-10 minutes or until apples are tender - but not mushy.
Serve just as is or top with vanilla ice cream or whipped topping.