truebrit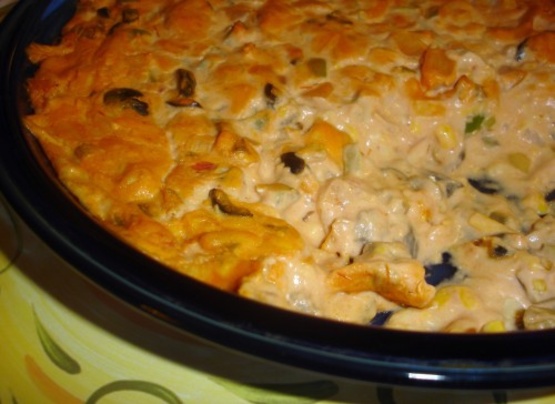 This is so easy, and so cheesy and gooey! You can alter the heat index of this buy using mild, medium, hot or screaming hot salsa!
Preheat oven to 350.
Combine all ingredients in a mixing bowl.
Spoon out into a glass pie plate or casserole dish.
Bake for 25 minutes.
Serve with nachos or corn chips.