3 Reviews
FANTASTIC! We LOVED, LOVED, LOVED this! I thought I was making this for tomorrow night's dinner but it was so good at room temp and just made even that we ate it tonight. We could hardly keep our forks out of it. The dressing was so creamy and tasty with get a touch of tangy and it was perfect for these veggies! What a nice combination of flavors! I grilled my zucchini rather than boiling and it was very tasty that way. I subbed light sour cream for the yogurt because that's what I had on hand and added alot of salt and granulated garlic. You could do all kinds of additions to this like roasted red peppers... bacon would be great. This recipe lends itself to lots of experimenting. Thanks so much for posting this really great salad Sharon! I will be making this many, many times in the future. Made for PRMR.

Made for Craze-E summer '09. I am not generally a fan of green beans & potatoes in the same dish but this was fantastic!
Made for the Craze-E Contest 2009. As we are only 2, I carefully divided the recipe and made 1/3, using 1 lb of baby potatoes. The recipe should have scored 5 stars, but I found that the salad dressing -- not divided up but made as given -- was JUST enough for my 1/3 salad! So I think this is something the chef might want to correct: the dressing will not be enough for 3 lbs baby potatoes! That said, it is a particularly lovely dressing, which I'll use again: soft yet tangy. I did not substitute anything, but used a potato peeler to cut my zucchini in strips, which I let parboil for a few seconds only. Thanks, chef, for a really tasty salad!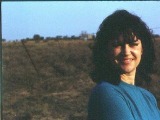 Warm or Cold Potato Garden Salad