Warm Nectarines With Almonds and Vanilla Ice Cream - Sweden
katia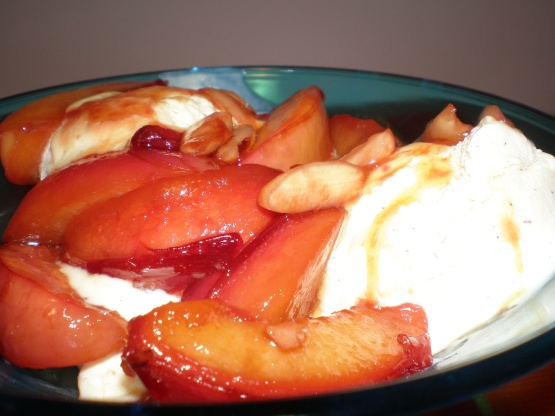 From Swedish chef Tina Nordstrom.: "Nectarines are wonderfully meaty and sweet. To combine them with roasted almonds and served with ice cream is a dessert worthy of a queen."
29.58

ml sugar

29.58

ml butter

1

lemon, juice of

118.29

ml roasted sliced almonds
Cut the nectarines into wedges.
Melt the butter and sugar in a saucepan. Mix in the nectarines and pour in the lemon juice. Bring it to a boil, then lower the heat to medium. You want to completely dissolve the sugar and cook the nectarines until they soften, about two minutes. Mix in the almonds.
Serve warm with the ice cream.