skat5762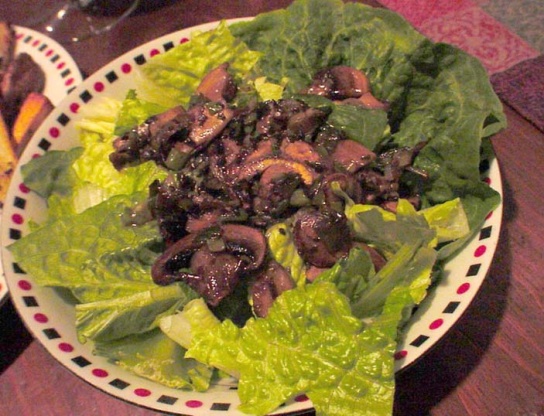 A warm mushroom salad, a warm late winter's eve.. I think perhaps I can make it 'till spring! I enjoyed it with purely the mushrooms and juices, but you may also prefer the traditional salad toppers. Courtesy DailyRecipe email service.

My husband and I thought this salad was the best. The lemon-balsamic dressing had the most extraordinary flavor. I left-off the croutons but did sprinkle fresh grated parmesan cheese on top. I highly recommend this to all mushroom lovers. It is a delight. Thanks s'kat.
Arrange greens on 4 salad plates.
Heat oil in a skillet over medium-high heat.
Add mushrooms, shallots and garlic.
Cook and stir 3 to 5 minutes, or until mushrooms are tender.
Stir in chives, lemon juice, vinegar and sugar.
Simmer for a few seconds until very hot.
Spoon over salad greens.
Optional: Top with croutons, Parmesan cheese, salt and freshly ground pepper to taste.