Warm Mushroom and Spinach Salad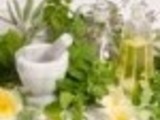 I found this recipe in the Foodland Ontario booklet; wonderful tasting combination. I had no raspberries when I made it so for the picture I added grapes.
Directions
In large skillet, heat oil over medium hat. Add mushrooms, cook 5 minutes or until softened. Add raspberry dressing and vinegar,boil 1 minute. Season with salt and pepper.
Place spinach,raspberries an pecans in salad bowl or arrange on idividual salad plates. Toss with warm dressing or spoon over salad. Sprinkle blue cheese on top.
Serve immediately.
I have a recipe for Raspberry vinaigrette in my Salad Cookbook.
Reviews
Most Helpful
A great summer salad! The mushrooms added a different twist to a classic salad for us (spinach with berries and cheese). I made a raspberry vinaigrette, but couldn't taste much of the flavor of it in the finished dish. That was okay, though, as the berries I had were very ripe and delicious. I did love that this salad required no chopping, slicing, or dicing. Thank you for posting, made for ZWT4.

This was a delicious salad! Although I love mushrooms, I think next time I'll opt to leave them out as we felt they didn't add as much to the overall flavor as we had hoped. That's okay though, it'll just be that much easier to make next time! Thanks for sharing, it was delicioua!

Oh this was a lovely salad! I used blackberries instead of raspberries because my supermarket didn't have raspberries, and I used balsamic vinaigrette dressing instead of raspberry vinaigrette because that's what I had on hand and it turned out just wonderfully! Made for ZWT III. The best part was the blue cheese...yum I think I used 1/4 cup on two salads! As far as the mushrooms these were so good and so easy that I will be making them and keeping them in my fridge to go on just about any salad! Thanks for sharing!