Derf2440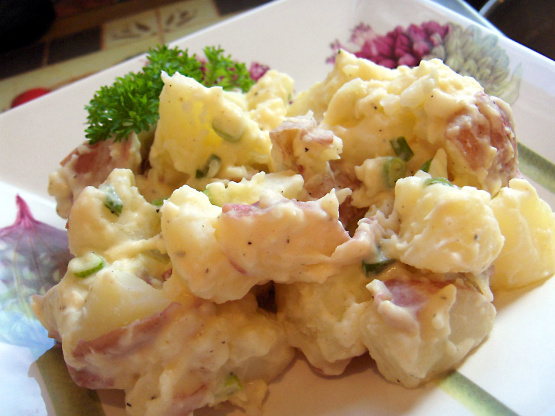 This is a yummy summer salad I got from my MIL.

This is my favorite Potato Salad recipe. I always make a double batch so that there will be left overs the next day. My DW just paces around the kitchen waiting for me to finish each batch. Even My kids who have not developed a keen appitite for good Potato salad agree that this it the best they have ever tasted. Thanks for posting this recipe!!
Place potatoes in a large saucepan and cover with water. Bring to a boil.
Reduce heat; cover and simmer for about 20 minutes or until tender.
In a large bowl, combine the remaining ingredients.
Drain potatoes and cut into cubes.
Add the mayonnaise mixture and toss gently to coat.
Serve immediately.