Warm Citrus Fruit with Brown Sugar
Ms B.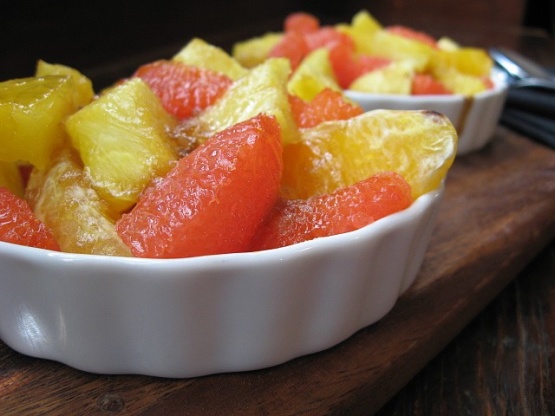 Really great breakfast dish...or for a snack. I think that it would even be appropriate as a dessert for a light meal. Recipe was originally printed in Better Homes and Gardens magazine.
In a medium bowl, combine fruit.
Transfer to four individual broiler-safe au gratin dishes or a 1-quart broiler-safe au gratin dish or casserole.
In a small bowl, stir together brown sugar and butter until well mixed; sprinkle on fruit.
Broil about 4 inches from the heat for 5 to 6 minutes until sugar is bubbly.