JustJanS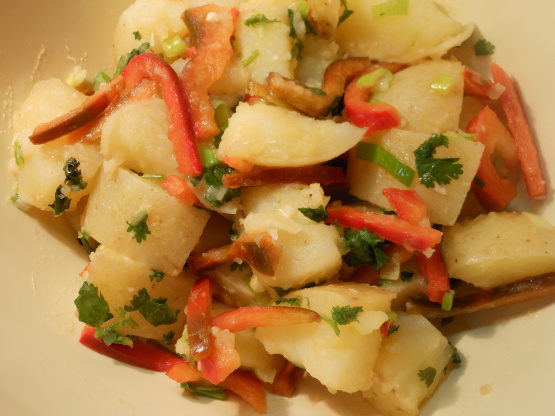 Excellent potato salad, especially with Korean Sirloin, http://www.food.com/recipe/korean-sirloin-248577. Add some green beans or another green vegetable and this is my go-to company meal.
Bring potatoes to a boil over high heat with 1 tsp salt added to water.
Reduce heat to low; cover and simmer 10 to 12 minutes, or until potatoes are fork-tender. Drain.
In a serving bowl, whisk vinegar, olive oil, sesame oil and remaining ¼ teaspoons salt.
Stir in red pepper, green onion, jalapeño, and cilantro.
When potatoes are cool enough to handle, cut each lengthwise in half.
Add potatoes to bowl with dressing and toss to coat.
Serve warm or at room temperature.