Annacia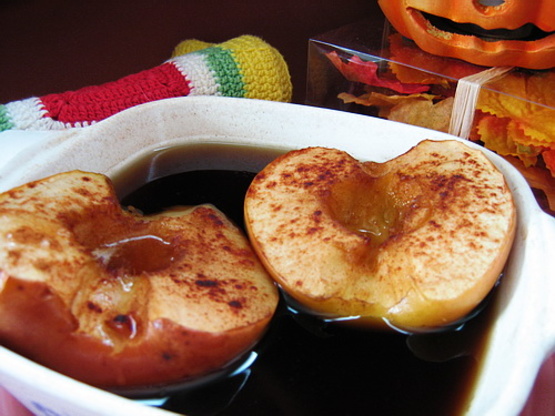 From a thin thighs book by karen burke. A simple way to bake apples, we don't really have flavoured cola's here so I used plain coke zero and added a pinch vanilla essence too, yum!

I wasn't able to get any flavored cola either so followed Mandy's lead and added a 1/4 tsp of vanilla to the 1/2 can of diet Coke (I made 1 apple). I'm not too sure what the cola does for the apple but it tastes great. Mine took longer than the 30 mins, at 35 mins it was still firm in the center but I ate it anyway, lol. I was kind of hoping that the cola would cook down some to thicken a bit but it doesn't. Never the less it's an easy and tasty way to have baked apple without all the fat and sugar, YAY.
Place the apple in a baking dish, skin side down and pour the cola over.
Sprinkle with sweetener & cinnamon.
Bake in a pre-heated oven at 180.C for 25-30 minutes.