flower7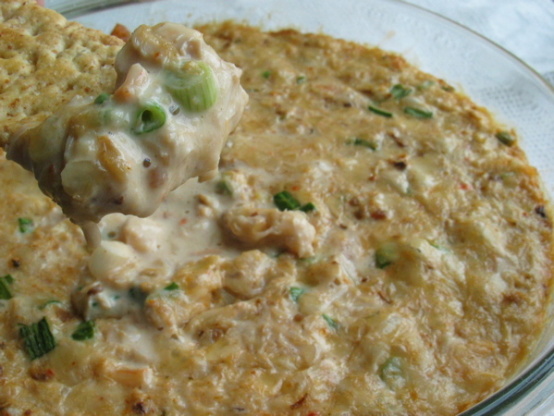 Great with crab. You could also add chopped cooked shrimp if you wanted to make a seafood dip.

Delicious! Wonderful combination of flavors - the crab really stands out. Just to save some $$ I used half crab & half shrimp. Otherwise followed the recipe. Much thinner than I was expecting but I'm used to hot dips that use cream cheese (which would make it thicker). Thanks for the great recipe!
Pick through crab to remove any stray shells.
Mix together all ingredients and place in a small glass casserole dish.
Bake at 325F 30-35 minutes, or until hot and bubbly.
Serve warm, with cracker or toast.