Prep 20 mins
Cook 45 mins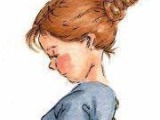 This is a recipe my mother gave me. It was typical of the types of cakes baked during the war when shortages and rationing was in effect. It is moist and delicious. Mother always made it at Christmas time and we thought it was a real treat. Posted in response to a request.
Directions
Put the first 7 ingredients in a heavy gauge saucepan and bring to a boil.
Cook gently for 5 minutes and remove from heat and let cool until mixture is comfortably cool to your finger.
Preheat oven to 350 degrees F.
Grease and flour 2 loaf pans.
Sift together flour, salt, baking soda, and baking powder.
Add them to the cooled sugar mixture, beat well.
Stir in walnuts.
Bake for 45 minutes or toothpick comes out of center clean.
Cool in pans 10 minutes and then turn out on plate and cool completely.
Most Helpful
When I bit into a slice of this cake, I could almost hear Vera Lynn singing! The cake was moist, and somewhat chewy. I used two medium loaf pans, but the batter didn't fill the pans sufficently. I think two small pans would have worked better. I enjoyed this taste of the past. Thanks for sharing your mother's recipe, MarieAlice!

this is one of my favorites and is the only type of cake that i will eat.my mother used to make this when i was a little boy.it was so good! moist and sweet and doesnt need frosting. she used to bake it in one of those 9 in round locking baking pans.dont remember what they call them.she let it sit for 3 days covered at room temp.the longer it sat the more moist it would become.she just never used the walnuts.YUMMY!! thankyou so much for posting this recipe :) you dont know how long it took for me to find this.
This cake was used for History Day competition. We won at districts and state and it is headed to Nationals. It is part of an exhibit about Women on the Home Front. Thank you for posting. It is delicious