Walt's Teriyaki Marinade and Dipping Sauce
amicab99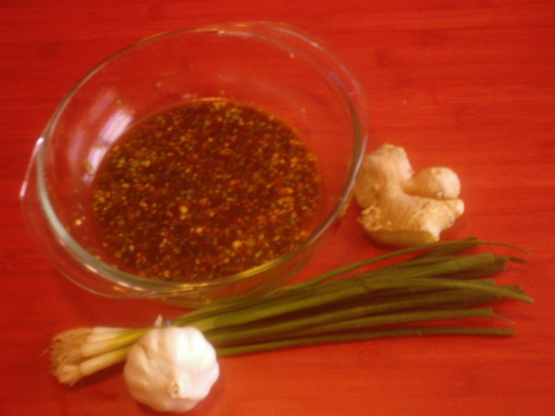 This is an old way of making a teriyaki sauce with honey instead of sugar, giving it a more pleasing sweetness. It's great for marinading and dipping with any kind of meat dish.

Top Review by Manda
Brushed this marinade on vegetable skewers and boneless, skinless chicken breast...threw it on the George Foreman, and LOVED it!!! I saved a little of the marinade to pour over steamed rice. SUPERB!!! Thanks Walt!! ~Manda
Blend ginger, soy sauce, honey, garlic, and onion in a bowl.
Add meat to marinade for at least one hour or refrigerate meat in marinade overnight.
After marinating meat, drain the marinade and add it to a 1/2 cup of water.
Bring it to a boil for 3-5 minutes and use it for a meat dipping sauce during the meal.
Excellent for pork, beef or chicken.