This 100% whole wheat bread, moist and tender, has the nutty taste of both the wheat itself, and walnuts. It's great for sandwiches, or try it toasted and spread with jam at breakfast -- delicious!. From King Arthur Flour, Prep time includes rising time.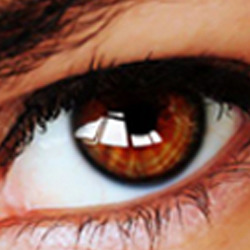 Nice crust, with a tender inside crumb ~ great nutty flavor! This was my first attempt at using all whole wheat flour. I mixed on the dough cycle of my ABM, then baked in my oven. I added one teaspoon lemon juice to extend the shelf life, and added three teaspoons vital wheat gluten. Tagged for Fall Rookie Recipes, due Oct 11th.
2

teaspoons instant yeast (or 1 packet active dry yeast)
1 1⁄4-1 1⁄3 cups water (start with the smaller amount)

1

tablespoon vegetable oil

2

tablespoons brown sugar or 2 tablespoons honey, firmly packed

3

cups whole wheat flour (or White Whole Wheat)
1 1⁄4 teaspoons salt
3⁄4 cup toasted walnuts (finely chopped or crushed)
The recipe directions are written for instant yeast; to use active dry yeast, dissolve it in the water first. Also, be aware that your rising times will be longer.
Mixing In a large bowl, combine all of the ingredients and stir till the dough starts to leave the sides of the bowl. Transfer the dough to a lightly floured or lightly greased surface, and knead it for 6 to 8 minutes, or until it begins to become smooth and supple. (You may also knead this dough in an electric mixer or food processor, or in a bread machine set to the dough or manual cycle). Transfer the dough to a lightly greased bowl, cover the bowl, and allow the dough to rise till puffy though not necessarily doubled in bulk, about 1 to 2 hours, depending on the warmth of your kitchen.
Shaping Transfer the dough to a lightly oiled work surface, and shape it into an 8-inch log. Place the log in a lightly greased 8 1/2 x 4 1/2-inch loaf pan, cover the pan loosely with lightly greased plastic wrap, and allow the bread to rise for about 90 minutes, until it's domed about 1 inch above the edge of the pan. A finger pressed into the dough should leave a mark that rebounds slowly.
Bake the bread in a preheated 350°F oven for about 35 to 40 minutes, until it's light golden brown. Test it for doneness by removing it from the pan and thumping it on the bottom (it should sound hollow), or measuring its interior temperature with an instant-read thermometer (it should register 190°F at the center of the loaf.) Remove the bread from the oven, and cool it on a wire rack before slicing. Store bread in a plastic bag at room temperature.