3 Reviews
Most Helpful
Newest
Highest Rating
What a great tasty surprise this turned out to be! We love walnuts and the spices that are called for and thought ok chopped walnuts could have that crumbled meat texture, but soy sauce? Well dove in and made as written and was pleasantly surprised at how tasty it was. We enjoyed it over chips with nacho cheese sauce for a quick snack type of lunch but am already planning to make soft shelled tacos using corn (the corn helps bring out the flavor) tortillas with all the fixings. Guess by now you have figured out we will be enjoying this quit often. Thanks for the post.

I almost can't believe that I'm rating this 5 stars! In fact, I think I'm going to add this recipe to my best of the best file. I'm trying to eat vegan until dinner time and thought this recipe might work for a good lunch. Well it turned out to be a GREAT lunch! I simply put this into an Ezekial sprouted grains wrap, rolled it up and enjoyed. I might add salsa, lettuce, guacamole etc... next time, but really it is great all on it's own! It does give you that taco meat flavor and feel. Who would have thought?!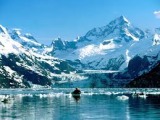 "Mmm, this is very good!" said the husband. And it was very good! We made tacos
using lightly heated corn tortillas and served the tacos with a side of plain pinto beans and
Zucchini and Cucumber Salad. I replaced 1/4 teaspoon of paprika with Spanish smoked paprika and that was my only change. My husband garnished his tacos with salsa and mine were garnished with fresh cilantro. Between the two of us we ate six tacos! ;) Took me less than 5 minutes to prepare, too. Reviewed for Veg Tag/September. We look forward to making this again very soon. Recipe has been added to my Best of 2011 Official Cookbook. Thanks for posting!

Walnut Taco Meat