Debbwl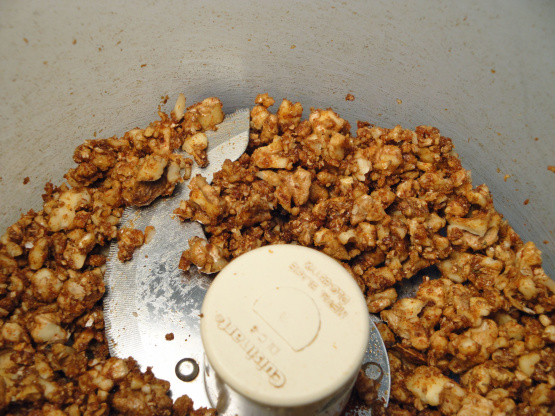 You don't need a frying pan for this taco meat! A food processor works just fine! Its rich, full of flavor, and super fast to whip up.

Top Review by Debbwl
What a great tasty surprise this turned out to be! We love walnuts and the spices that are called for and thought ok chopped walnuts could have that crumbled meat texture, but soy sauce? Well dove in and made as written and was pleasantly surprised at how tasty it was. We enjoyed it over chips with nacho cheese sauce for a quick snack type of lunch but am already planning to make soft shelled tacos using corn (the corn helps bring out the flavor) tortillas with all the fixings. Guess by now you have figured out we will be enjoying this quit often. Thanks for the post.
Put ingredients in a food processor.
Pulse until course and crumbly. Don't pulse for too long, or else you'll end up with butter!