Walnut Sauce for Noodles (Salsa Alle Noci)
momaphet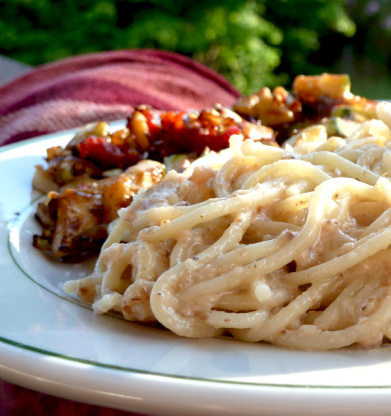 Italian recipe, tasty, fast and very easy. This fits with all kind of pasta, ravioli included!

This was very easy to prepare and I enjoyed it very much. I chopped the nuts quite finely, but given the richness of the sauce, I would have done better to grind them more finely, which I would do another time. I served this with cheese tortellini, a delicious supper and very filling, a little goes a long way! Thank you awalde! made for PRMR tag game
Mix everything with the food processor (Skip this step if you prefer more texture!).
Heat slowly in a small pan or in the microwave, but stop before it's boiling.
Serve on your noodle.