Prep 15 mins
Cook 45 mins

From the Chicago Tribune, via the NYT. Apparently this has been declared one of the year's best recipes.It originated in a wine bar in NYC. I have not tried it yet, but it sounds quite appealing. Prep time is estimated.
Directions
Spread walnuts on a baking sheet and slide into a 350 deg oven. Toast, shaking once or twice, until fragrant, crisp and brown, 13 minutes.
Slice the garlic the long way, degerm if necessary. Strip leaves off the thyme sprigs.
WIth food processor running, drop garlic down the chute. Add tomatoes and pulse to bits. Add walnuts, thyme leaves, cheese and 1/2 teaspoon salt. Pulse, not too finely. Stir in vinegar and oil.
Slice12 pieces of bread. Coat a cast-iron skillet with a thin fim of olive oil. Heat over medium-high heat. Add bread and toast golden, 1 minute per side. Repeat with remaining slices.
Spread each slice of bread with a spoonful of pesto. Sprinkle with salt.
Reviews
Most Helpful
This is so good! Really different, too. I made a vegan version to serve a friend, and subbed nutritional yeast flakes for the cheese, and it came out great. Even my kids like this and request it. We put it on fresh sourdough baguette slices, which were sprayed with olive oil and toasted in the oven....yum! Thank you for an unusual and delicious treat!
Great stuff! Made it two ways--one exactly as written, one without the tomatoes in the pesto, but rather with the whole pieces of tomato on top of the crostini. Can't decide which I like better. Thanks Duonyte!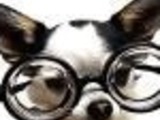 This is delicious over spaghetti as well!
I preapared the pesto exactly as described and came out delcicious. We served this over spaghetti and decorated with a half roasted walnut, dried tomato and fresh thyme as decoration.
This was a great change to the usual tomato salsa or pesto.
Thanks a lot for this jewel! Done for PRMR!