Walnut Carrots With Honey Glaze
gailanng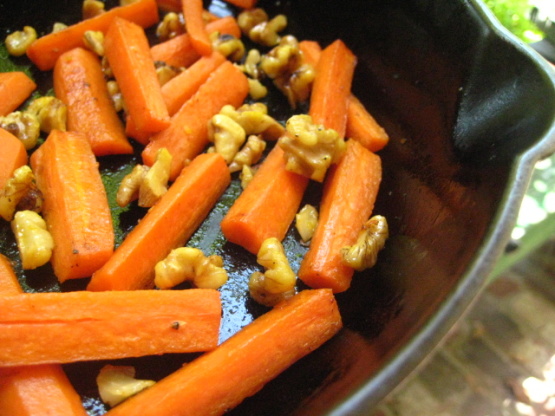 Toasted walnuts and carrots are tossed with a savory honey glaze to make a tasty and easy side.

We absolutely loved this dish - how can you go wrong with these ingredients. DH is not as fond of carrots as I am (they are one of my all-time favs), but he loved this dish. Will be making these carrots again very soon.
Steam carrots until tender about 15 minutes.
In a small skillet, heat butter and saute walnuts until lightly browned about 3 - 5 minutes. Add honey, seasonings and lemon juice if using. Stir well then add steamed carrots tossing gently to coat.
Serve hot.