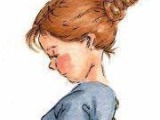 This bread is delicious sliced and buttered and eaten with cheese.
Directions
Set oven to 350*F or Mark4.
Grease and line a 2 lb loaf tin.
Sift the flour, baking powder, cinnamon, and cloves into a large mixing bowl, then sift in the sugar.
Stir in the salt and the walnuts, then beat in the eggs.
Slowly pour in the milk, beating all the time until the mixture is like a paste and is hard to beat.
Put the mixture into the tin and cook for about 45 to 60 minuttes until the loaf is cooked through and a skewer inserted comes out clean.
Let theloaf cool in the tin for a few minutes, then turn out onto a rack to become cold.
Most Helpful
Wonderful flavor. The whole house smelled like the spices of autumn when it was baking. This is a very dense/firm bread, unlike a moist quick bread. It's chewy and tastes fabulous - especially with butter for breakfast. MMmmmm.