Walla-Walla Onion Casserole
Parsley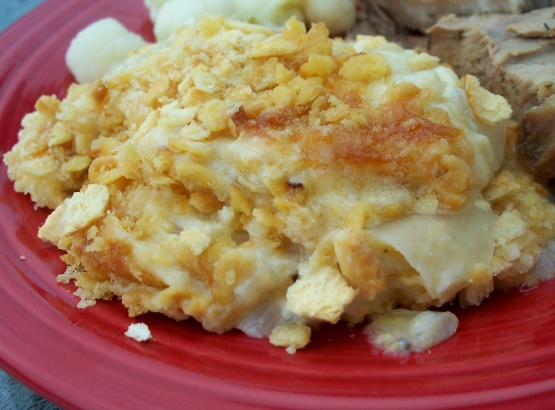 Here in Washington state we are lucky to get Walla-Walla onions for a short time and this make a nice busy day casserole. I'm sure you could use any sweet onion and get the same taste. We serve it with boiled Kielbasa and a simple salad.
Boil onion chunks for 15 - 20 minutes; drain and rinse well.
Melt butter in saucepan on med.
Stir in flour, broth and milk, stirring until thickened.
Add onions, salt and pepper.
Place onion mixture in a 1-1/2 quart casserole dish,.
top with cheese and cracker crumbs.
Bake at 350°F for 40 minutes.
Serves 6.