loof751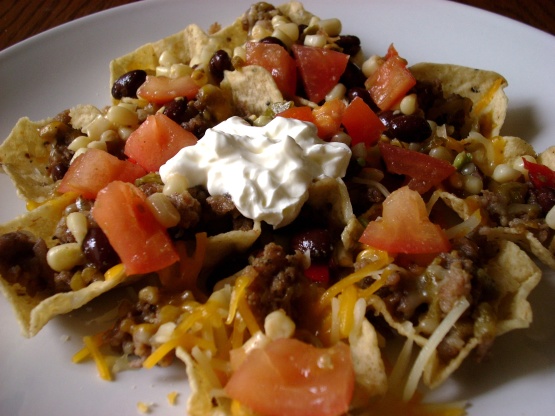 A twist on a old childhood recipe! It's a great meal with little effort and kids will love it!!

These are so good. Our boy scouts use them on campouts and use small bags of the Doritos and just dump the other ingredients right in the bag and eat them out of the bag with a plastic fork or spoon (no dishes!).
Brown the meat until it is no longer pink.
Drain the grease.
Add in taco seasoning, following the directions on seasoning package.
Put layer of Doritos on each plate.
Add layer of meat.
Add a layer of cheese.
Add any other toppings you desire.
Enjoy!