Waldorf Salad With Tart Cherries, Grapes, and Candied Pecans
BecR2400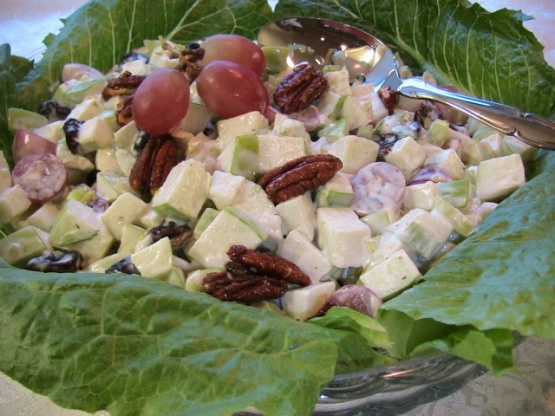 Tart dried cherries, red grapes, and candied pecans bring traditional waldorf salad to a new level! Makes a lovely addition to the Thanksgiving or Christmas table!! My sister's recipe, originally from Bon Appetit magazine.
Soak cherries in 1 cup boiling water until softened, about 10 minutes. Drain.
Whisk mayonnaise and next 3 ingredients in large bowl. Add apples, celery, grapes and cherries; toss. Season lightly with salt and pepper.
Arrange lettuce on platter. Spoon salad over. Top salad with candied pecans.
Makes 6 servings.