Waldorf Salad With Lemon Dressing
Tona C.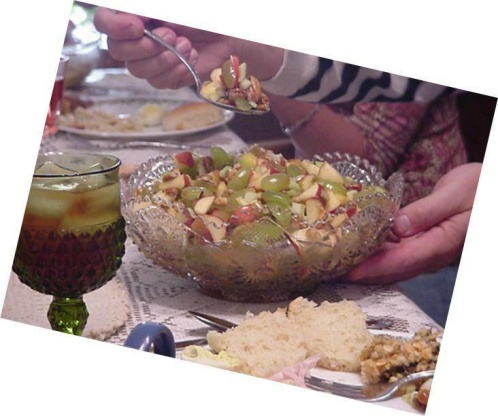 It just wouldn't be the holidays without a Waldorf Salad on our table. There are some variations. Not everyone uses marshmallows. Dried cranberries or raisins would probably be an excellent addition. Just experiment — the lemon dressing will make it tasty! From the kitchen of Wanda Thornburg, Moberly MO
Mix the apples, grapes, pecans and marshmallows in a clear glass bowl.
Boil the egg yolks, sugar and lemon juice (stirring constantly) for 1 minute.
Let cool to room temperature; then pour over salad and stir gently. Refrigerate for several hours before serving.