Waldorf Salad - No Mayonnaise
KateL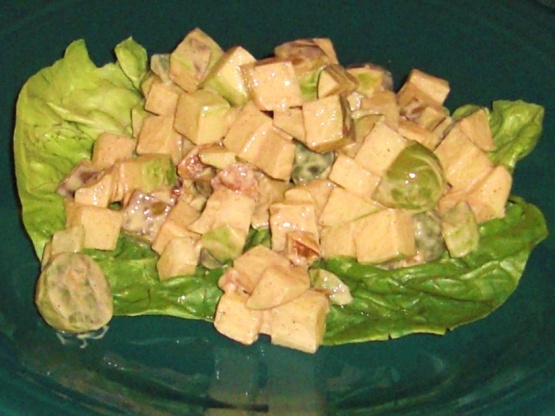 Another VT recipe that sounds too good to lose. This is a lightened up version of Waldorf Salad that uses yogurt iinstead of mayonnaise and also, for a surprise treat, includes pears. If you don't have ripe pears, use canned. You may peel the apples and pears if desired. The cooking time includes time to cool down the cooked cider.
Boil cider over high heat in a small saucepan until reduced to 3 tbsp (takes 15 to 20 minutes).
Allow cider to cool completely (speed this up by refrigerating).
Mix together the cooled cider, yogurt and cinnamon and set aside.
Mix the apples, pears, grapes, celery, raisins and nuts in a bowl.
Add the yogurt mixture to the apple mixture and toss to coat.
Place a lettuce leaf of each plate and top with Waldorf salad.