Waldorf Salad - No Mayonnaise
Prep 15 mins
Cook 30 mins

Another VT recipe that sounds too good to lose. This is a lightened up version of Waldorf Salad that uses yogurt iinstead of mayonnaise and also, for a surprise treat, includes pears. If you don't have ripe pears, use canned. You may peel the apples and pears if desired. The cooking time includes time to cool down the cooked cider.
Directions
Boil cider over high heat in a small saucepan until reduced to 3 tbsp (takes 15 to 20 minutes).
Allow cider to cool completely (speed this up by refrigerating).
Mix together the cooled cider, yogurt and cinnamon and set aside.
Mix the apples, pears, grapes, celery, raisins and nuts in a bowl.
Add the yogurt mixture to the apple mixture and toss to coat.
Place a lettuce leaf of each plate and top with Waldorf salad.
Most Helpful
This is a fantastic recipe. I'm so happy that I finally got around to making it after having it sitting in my cookbook for a long time :0)
We used golden delicious apples and bartlet pears. The results were terrific. I did cheat a bit by using vanilla flavored yogurt, but I'm glad I did, it's better than using mayo. :)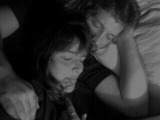 4 Stars, nice tasting salad, but this needs perfectly ripe pears to taste its best. I boiled the cider for 15 minutes, and ended up with easily solidified cider (like a lollipop). I had difficulty blending my cider into the yogurt, even using my food processor. My first purchase of Bosc pears went bad, and I didn't have time to let the new batch ripen, so please keep that in mind. I used Granny Smith apples, but I believe nicely ripened pears are the key to your enjoyment. Made for Healthy Choices.