Rita1652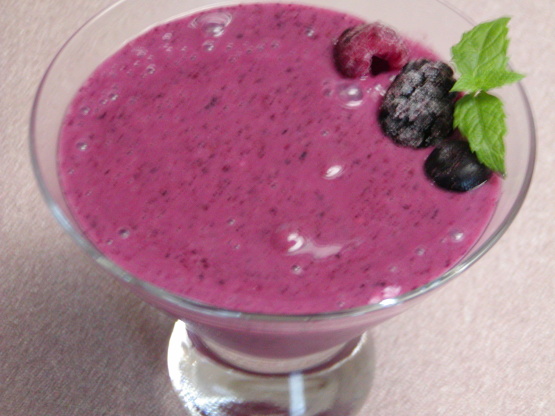 Tasty, healthy, easy, and so kid friendly!

My 2 year old and I really enjoyed this. I agree with Rita that the orange juice taste is very strong. I love the taste of OJ so that was fine by me (and my daughter), but if you want to taste more of the berries you'll need to cut down on it. I used frozen strawberries (my daughter's request) and no splenda. Also like Rita, I didn't think it needed it. I'm not sure that my berries are that sweet, but I think OJ is sweet enough on its own. My husband and son are out today so my daughter is walking around saying "No smoothie for the boys!" Thanks for some healthy bonding time! :)
Dump it in the blender.
Let'er rip!