ChefLee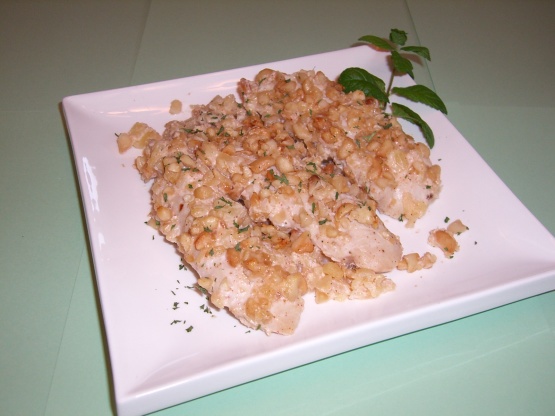 I love the flavors of Hawaii and I invented this one so I could go back there at least with my taste buds! Hope you enjoy it!
Preheat oven to 400 degrees F.
In a small bowl, crush the macadamia nuts inside a ziploc bag with a meat tenderizer.
In another small bowl; mix the yogurt, lemon juice, Lawry's, coriander, cayenne, garlic, pineapple, ginger, and cloves.
Dip your chicken first into the yogurt mix then into the macadamia meal and place it in a glass baking dish.
Bake uncovered for 20 minutes.