Wagon Wheels With Chickpeas and Creamy Lemon Dill Dressing
dicentra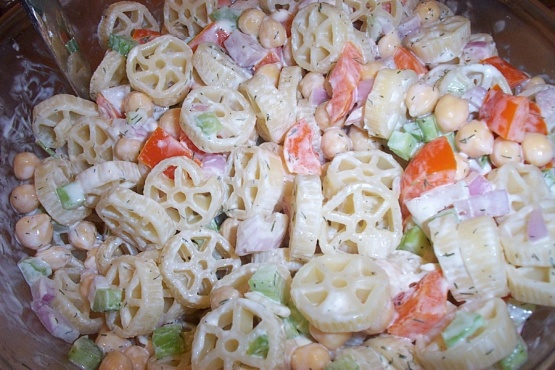 This is from my 365 Ways to Cook Pasta Cookbook. It looks like such a great combination of flavors. I will probably leave out the mayonnaise.
Cook the pasta in plenty of boiling salted water until al dente. Drain. Rinse with cold water and drain again.
Combine the pasta, chick peas, celery, onion and green pepper in a large bowl.
Separately whisk the mayonnaise, yogurt, dill, lemon juice and zest, garlic, salt and pepper until blended.
Fold the dressing into the pasta mixture and serve.