So much better than store-bought. Delicious with butter and syrup.
Directions
Beat yolks.
Stir in milk.
Combine dry ingredients and stir into the yolk mixture.
Stir in the melted butter.
Beat egg whites until stiff and fold into batter.
Cook in a waffle iron according to manufacturers directions.
Most Helpful
Added 1/4 cup sugar and just teaspoon of vanilla. Also put blueberries in. Delicious. Thanks.
Awesome !!!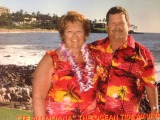 Makes a nice fluffy batter, but there was not much flavor. I was not impressed with this recipe. The prep time was more like 30 minutes for me. I did not see the advantage of making waffles this way.