Bergy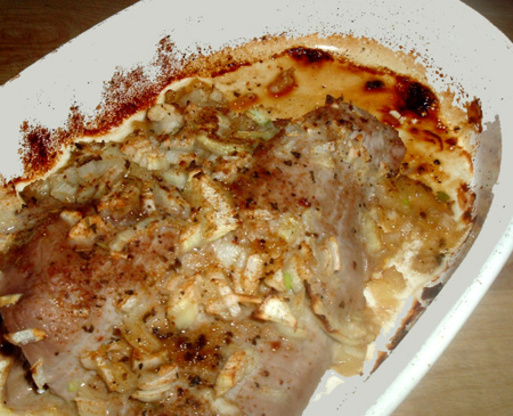 This recipe was shared at a WW meeting and I have to agree - you don't feel deprived when you are eating this. 3 points.
Preheat oven to 350º.
Combine the onion and all spices in a small bowl.
Rub spice mixture over the tenderloin.
Place in shallow roasting pan and roast until 160º or approximately 45 minutes.
Transfer to cutting board, cover loosely with foil and let stand for 10 minutes.
Cut into 12-18 slices.
*You can also use 6 lean boneless pork chops. Make sure to trim all visible fat.
**Also good on chicken.