Bergy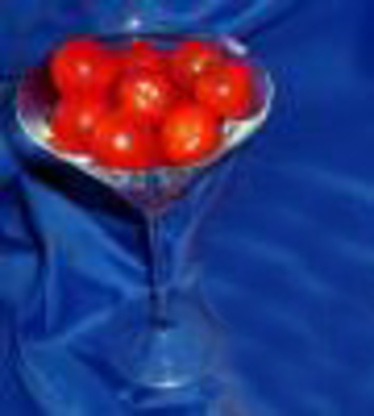 Be sure to warn you teetotaler guests that they may want to stay away from the tomatoes. These are especially attractive on a festive holiday table. It's also fun when your non teetotaler friends bite into them. You could serve them as an appetizer. Sprinkle a little parsley over them before serving

I had these at my goddaughter's house and she used this recipes. They were fabulous.
24

cherry tomatoes, cut a cross on the base of the tomato

6

cloves garlic, peeled,finely chopped
1⁄2 cup vodka, enough to cover half way up the tomatoe (approx)
chopped fresh parsley (to garnish)
After you have cut a small cross in the bottom of each tomato place them side by side, cut side down, in a shallow dish salt the tomatoes, just a little.
Sprinkle the garlic over the tomatoes.
Pour in enough vodka so it is well above the cut crosses.
The longer you leave them the more Vodka they will absorb but leave them at least 24 hours at room temperature, then you can refrigerate them.
Serve with salt.