Bev I Am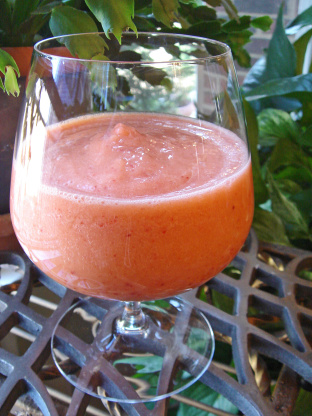 This is a great, fruity, adult smoothie! I have found that frozen strawberries are much better than fresh in this drink.

Wonderful! I love the combination of the strawberries with the orange juice and sherbet! This is one of those drinks I would not know there is alcohol in it if you didn't tell me, so beware : ) I think this would work equally well with rum in place of the vodka. Thanks, Juenessa!
In a blender, mix the vodka, orange juice, strawberries, orange sherbet, and ice.
Blend until smooth.